Earlier this year my husband and I began adding tea drinking to our evenings binge watching TV series. We would regularly sip through a few cups of camomile or oolong in front of a bit of GoT or Dr Who. Eventually we invested in a teapot. This stark white teapot became a worthy target for my forever knitting fingers and thus the great Foxy Cosy was created.
As our teapot fleet slowly expanded, I found myself drawn to recreate the glory of Foxy and eventually managed to capture the process as a written knitting pattern. I'm releasing my pattern here, free of charge to all whose stark, plain teapots are calling for foxification. Enjoy.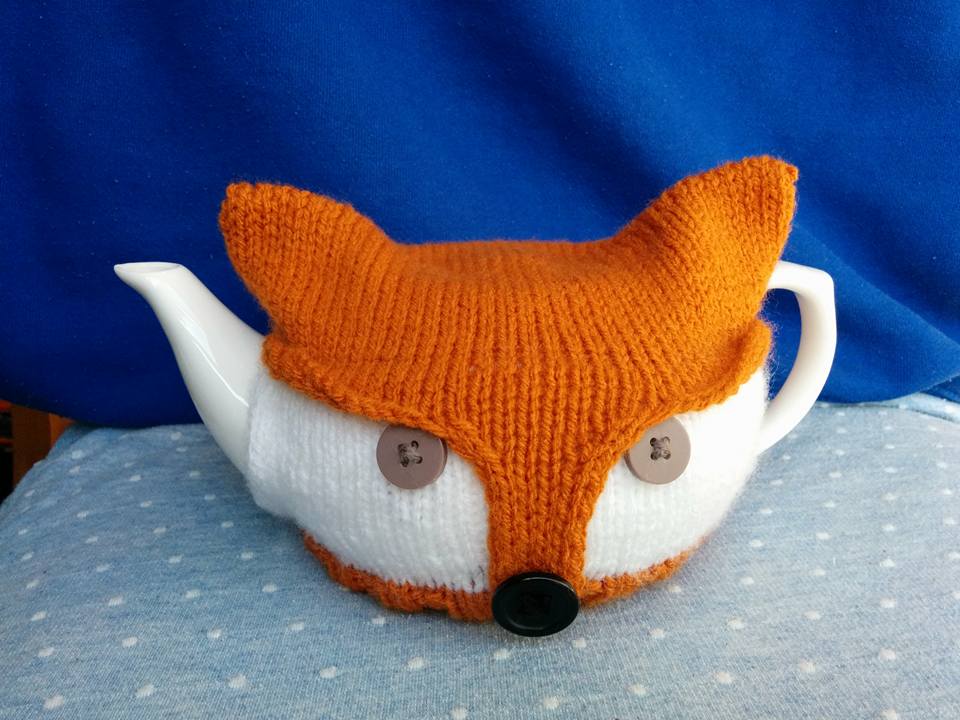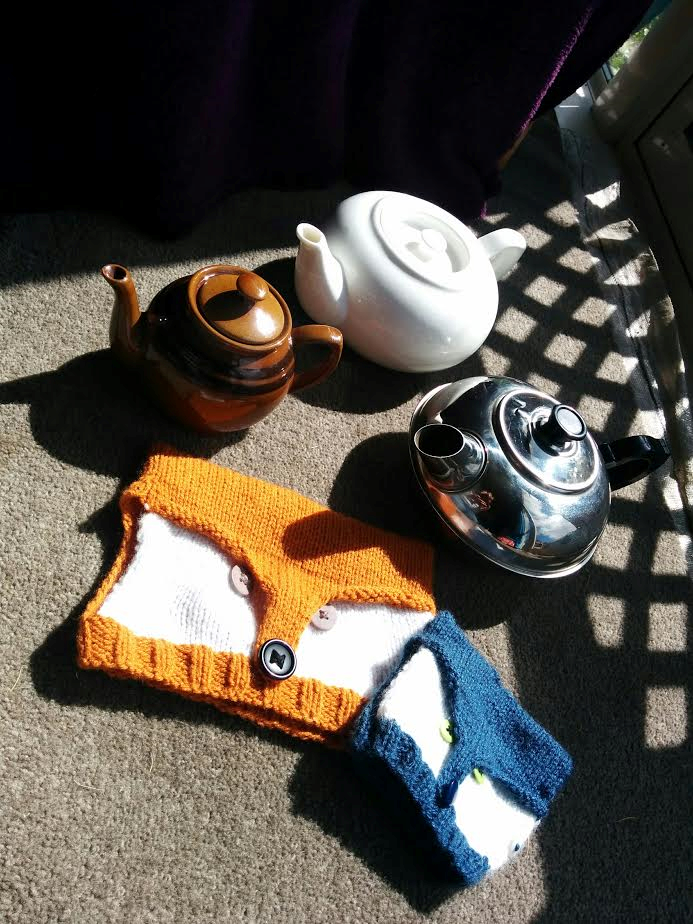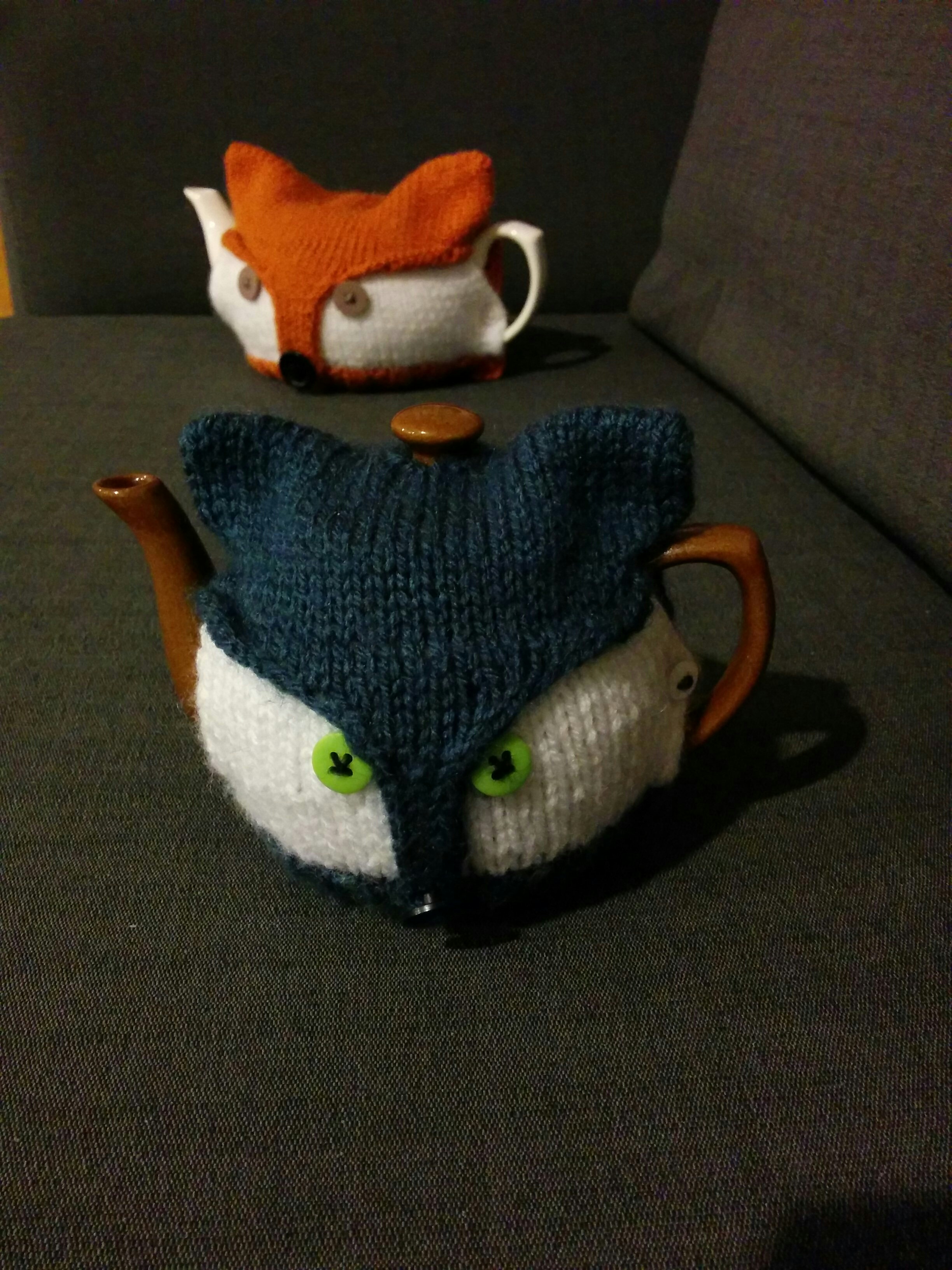 The Foxy Teacosy is worked from the bottom up, starting flat and joining to knit in the round for the top third (The ears and top). The top is grafted together with Kitchener stitch. The nose portion is added last. Stitches are picked up across the middle at the colour change and the nose is knitted back towards the bottom. It is then stretched into place and secured with a nose button at the centre bottom.
The finished cosy is a rectangle shape with a gap on one side for the spout. Two buttons secure the other side around the teapot handle. The shape of the teapot brings foxy to life.